Secrets and Important Tips to get that Job Promotion
Revealed by Top Companies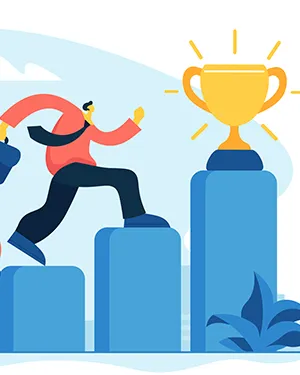 More responsibilities and of course, higher salary! Promotion in your company is a rewarding accomplishment. But realistically speaking, not all employees can get it. At least with the time frame one is expecting. Usually, it takes longer than what you imagined.  
But there are certain steps and mindset to increase your chances of getting that promotion. Here are some of the tips we can share from our research:
1. Give More Value
The organization should see and appreciate the reason why you're in a company. Make yourself useful. According to indeed.com, there are 2 important things that you can do to increase your value. One is – Improve your skills to deliver increasingly better results for your company.
The other one is – Expose yourself to a broader range of company activities that enable you to broaden your knowledge, skills and experience. You should also find new opportunities for career growth.
2. Display Commitment
As per the reminder of themuse.com – when people are really committed, you can tell by the quality of their work, the effort they put in and the relationships they develop. That when employees show commitment, their superiors are noticing it. And they tend to reward them with deserved promotions.
3.Motivate Yourself Constantly
While it seems that promotion is a competition among peers, at the end of the day, we know that it starts with the self. And as mentioned earlier, career advancement may take longer than what you originally planned. That's why – you need to be continuously determined and motivated.
According to indeed.com, you can find meaning for yourself by creating a list of reasons why a promotion would benefit your career.
Proving to yourself that you are capable of greater things.
Having a plan for your family in which earning a promotion is an essential milestone.
Contributing more towards your company's mission.
Knowing the main reason why you have this target and staying focused can do wonders for your goal. You may find it easier to work hard and smart. You'll eventually get that promotion – at the right time!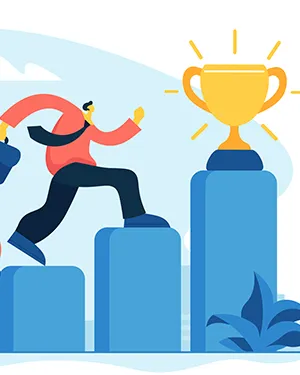 What to look for in a new job

February 6, 2023

Read More

These are the Questions YOU Should Ask Your Job Interviewer

January 25, 2023

Read More

5 JOB HUNTING TIPS TO GET YOUR DREAM ROLE IN 2023

January 16, 2023

Read More

Importance of building a Professional Social Media Presence

November 29, 2022

Read More

How Gen Zs are Changing Corporate Life Forever

October 17, 2022

Read More

5 Ways to Engage a Non-Team Player

September 20, 2022

Read More

What is "Quiet Quitting" and How Can You Cope With It?

September 15, 2022

Read More

5 Basic Tips to Adapt to Your New Job

August 23, 2022

Read More

REASONS WHY GOOD EMPLOYEES QUIT (And How to Avoid Them)

August 12, 2022

Read More

Micromanaging Your Employees

May 23, 2022

Read More

Working from Home Productivity Tips

April 18, 2022

Read More

PART TIME SUMMER JOBS OF 2022

April 11, 2022

Read More

Make the Recruiter Notice and Hire You!

April 04, 2022

Read More

SHOULD YOU FOLLOW YOUR DREAM CAREER?

March 21, 2022

Read More

ARE YOU ON THE RIGHT CAREER PATH?

March 14, 2022

Read More

ADVANCE YOUR CAREER, BE A TEAM PLAYER!

March 7, 2022

Read More

Make a Good First Impression During a Job Interview

February 21, 2022

Read More

How to be Efficient at Work While Improving Your Lifestyle

February 14, 2022

Read More

A Long Time Working Relationship with Your Next Employer

February 7, 2022

Read More

Top 10 Emerging IT Career Paths That Will Dominate In 2022

by Pamela Chelsea Ortiz
Oct 22, 2021

Read More

These are the 5 most valuable skills to learn in 2022, says futurist—and where to find free online courses

By: Scott Steinberg
Dec 21, 2021

Read More

How to Ace Your Next Interview: Tips and Examples:

By Indeed Editorial Team
October 21, 2021

Read More

4 Tips for Setting and Achieving Career Goals

By: business.com Member
Nov 17, 2021

Read More

How to Apply for a Job in 6 Easy and Effective Steps

By: Indeed Editorial Team
February 23, 2021

Read More

How to Prevent the Return to Offices from Being an Emotional Roller Coaster

By: Liz Fosslien and Mollie West-Duffy
March 18, 2021

Read More

Your Guide to Making Good First Impressions

By: Indeed Editorial Team
August 31, 2021

Read More
© Copyright 2021 Onward Worldwide | All Rights Reserved